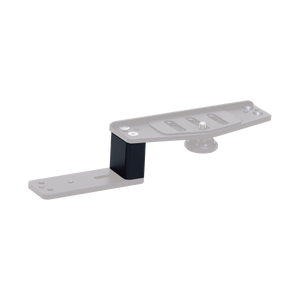 The Sea Arm 8 Camera Tray Extension from Sea & Sea is a grip that attaches to the camera tray mounted on your camera housing.
This extension provides you with a comfortable grip for holding the housing when two strobes are attached.
It is constructed from corrosion-resistant, anodized aluminum for protection against scratches, impact and the elements.