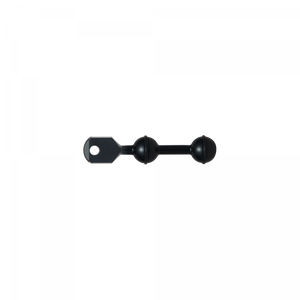 The 4.9 Sea Arm 8 Double Ball Strobe Head Adapter from Sea & Sea is an accessory for a strobe arm set.
t's used to mount a YS series strobe and can be attached to two ball clamps, which can in turn connect to other arm components attached to Sea & Sea's Slide or Fixed Ball Base, for mounting to your camera housing or tray.
The adapter is machined from aluminum, which has been anodized for corrosion-resistance.