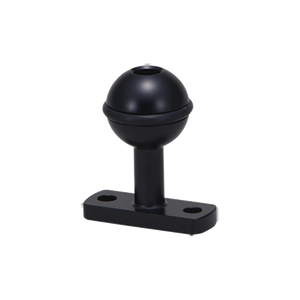 The Sea Arm 8 Fixed Ball Base is a base adapter to mount on the top of a Sea & Sea housing grip.
The ball base attaches to the Extra Grip or the Camera Tray Adapter and holds a Double Ball Arm with the Ball Clamp.
The unit is constructed from corrosion-resistant, anodized aluminum alloy and rubber.
It comes with a hexagon wrench, 4 Cap bolts (2 S and 2 L) and 2 washers.