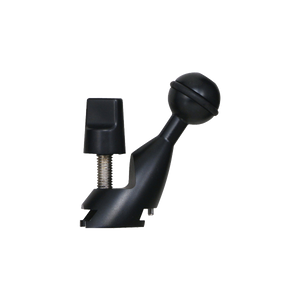 The Sea & Sea Sea Arm 8 Slide Ball Base is a base adapter to mount to the bracket shoe on a Sea & Sea housing grip.
The unit allows you to attach a double ball arm with the ball clamp.
The slide ball base is constructed of a corrosion-resistant, anodized aluminum alloy, along with rubber and plastic.